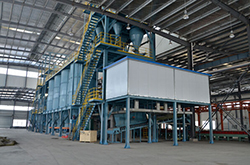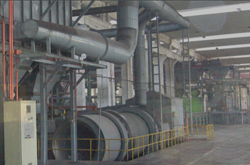 1. Tensile strength ≥207N/mm2
Testing the sample cut from the brake surface to assure the standard.
2. Hardness ● HBS 187-241
Average hardness of three different testing points on one part should meet the standard, meanwhile the differences between the three points should not be up to 20HB.
3. Metallurgical microstructure
3-1. Matrix: Pearlite should be more than 90% with carbide less than 1%;
3-2. Graphite : type A+B>85% , B≤40% , C≤5% , D+E≤10% ;
3-3. Graphite size: grade 3-5
4. Chemical Composition
C:3.10-3.40 Si:1.90-2.30 Mn:0.60-0.90 S<0.15
P<0.15 Cu: 0.2-0.4 Cr: 0.1-0.2
Adjustment of C、Si、Mn is allowed if tensile strength, hardness and microstructure meet the requirements.